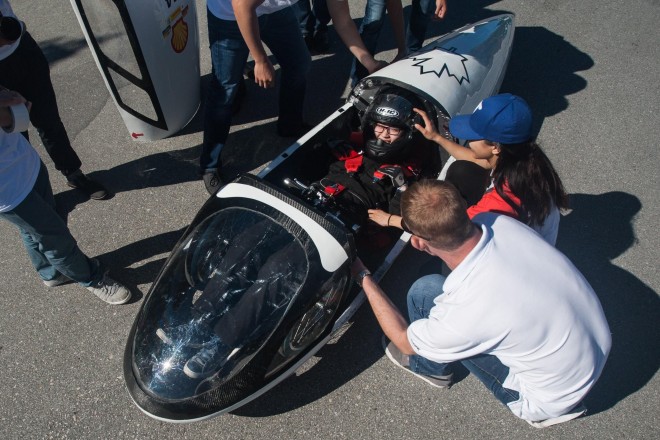 At the beginning of the year, we held a track day for the team to learn more about the cars as well as seeing them in action. The team booked a nearby lot to take the cars for a spin on a sunny Vancouver day. We were able to showcase our running cars to our new members on this day and explain components of the car before they were taken apart for a rebuild. This way, students were able to witness the holistic design of the car and see what it looks like in action. It was also heartening for returning members to see the fruits of their labor coming to life. Many don't have the chance to go to the competition in Detroit and have never seen the cars actually operate.Track day also provided a low-pressure chance for new students to try giving our prototype car a drive.
Since that day, our team has been busy with training new members, participating in public outreach events and fabrication. Our new foam molds arrived this last week for our new aerodynamic urban shell so our team is currently busy doing composite layups.
In the pursuit for maximum fuel efficiency, our cars have undergone several improvements to become top contenders at the Shell Eco-Marathon Competition and SAE Supermileage Competition. After having to rebuild two cars from scratch due to a serious accident in 2014, this year our team focused on redesigns of existing components with the hopes of obtaining higher fuel mileage. Such improvements included the redesign of one of our vehicles' shell, designing a telemetry system to relay information about the car to the driver and team base, upgrading the bearings in our wheel hubs, and modifying a new engine for one of our vehicles. The telemetry system will provide us with the information we need to drive as efficiently as possible, while the new modified engine will provide more power with higher fuel efficiency. The new shell is more streamlined with a 60% reduction in drag, allowing for better fuel efficiency, and better bearings reduce losses due to friction.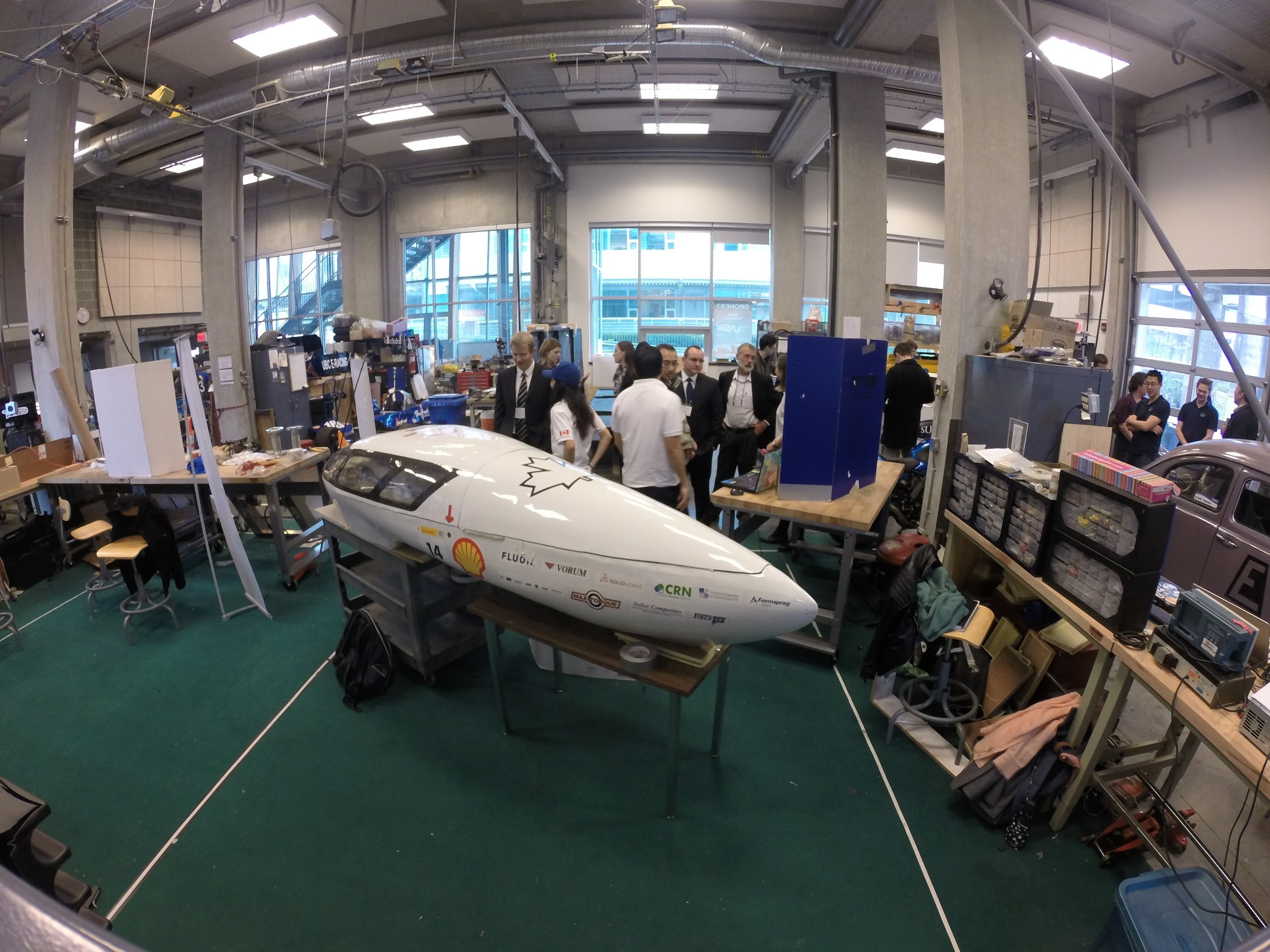 Progress on both cars is going great and we look forward to running cars in the coming month!
We will be organizing a formal car unveiling event in a few weeks to showcase the technologies of our vehicle and raise awareness on the need for sustainable transportation.
More updates on that to come!
You can find out more about our team and our vision by checking out our new YouTube video:
https://www.youtube.com/watch?v=ywox86oNKv4
And support us by liking our facebook page
https://www.facebook.com/ubcst/?fref=ts